Rapids Industrial Coatings We offer a variety of industrial paints, high-performance coatings, protective coatings, and marine coatings. We also stock residential and commercial paints and stains.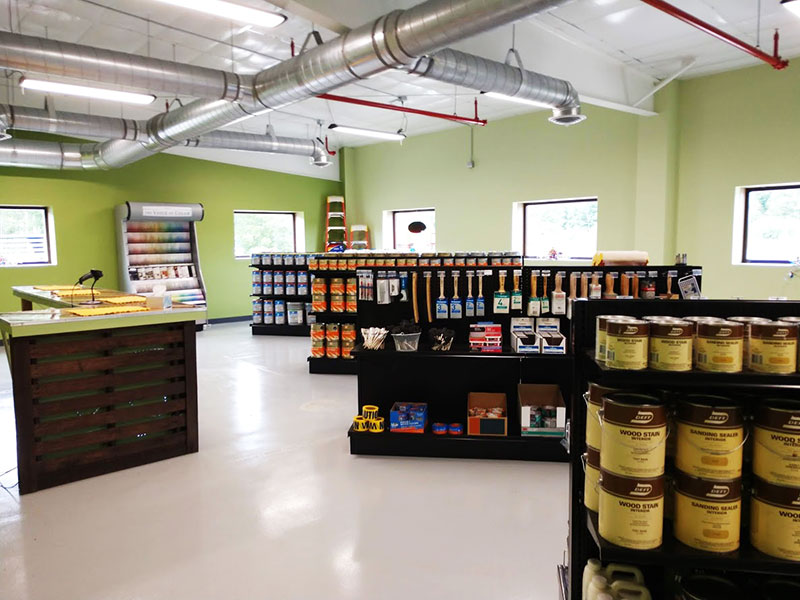 About Us
Rapids Industrial Coatings
Our superior products and unparalleled service have made many of the painting professionals in Wisconsin, Rapids Industrial Coatings as their store of choice.
We carry top of the line PPG, Pittsburgh, and Porter Paints. We also have a Design Center and Color Matching Services. Join us here in a comfortable setting to plan your project. Whether you need custom coloring advice or suggestions and supplies for faux painting, the Design Center at Rapids Industrial Coatings can help.
Rapids Industrial Coatings carries a full line of paints for interior and exterior design, and a number of specialty paints including pool paints, high-temperature paint, concrete stains and sealers, and graffiti paint remover. If you need something we don't currently stock, our sales staff or purchasing department could place a special order for you.
We also offer a variety of resources, products, and best-in-class expertise for industrial painters. We have the best in class high-performance coatings for use in the most demanding maintenance applications.
Contact Us